War Horse Inspiring Ale
September 9, 2017
War Horse Brewing Co.
Inspiring Ale
Geneva, New York
Style: Belgian-Style Witbier w/ Rose Hips
ABV: 5%
Inspiring Ale is a fundraising beer brewed with The National Women's Hall of Fame.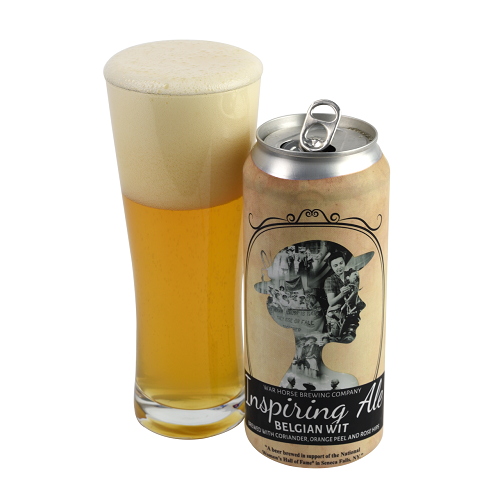 ---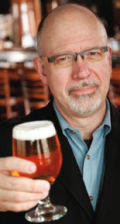 Some eggs and matches on the nose blending with an herbal note on a light wheat-malt base. Very subtle orange flavor, like a drop of orange syrup in a glass of water. Although medium bodied, it slides off the tongue like water. More subtle orange notes on the palate, including some in the light acidity of the finish. Carbonation, natural acidity of fermentation and the orange notes combine to give refreshing traits on the palate. Low IBUs as suitable for the style. Pair with quinoa, cucumber and feta salad.
Ray Daniels is the founder and director of the Cicerone Certification Program and the author, editor or publisher of more than two dozen books on beer and brewing. Follow him on Twitter @Cicerone_org.
---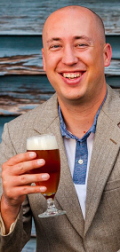 What a hazy, beautiful orange this beer pours, with a formidable head. On the nose, this witbier offers up clove and coriander, with a touch of fresh-cut apple. While orange peel is no stranger to this style, here it lands a little more emphatically than in other examples. Pleasant tartness and barely toasted white bread lead to the finish, where there's an herbal mintiness. It has a cooling effect, which adds to the beer's refreshing quality.
Daniel Hartis is the editor of All About Beer Magazine.
---