(Press Release)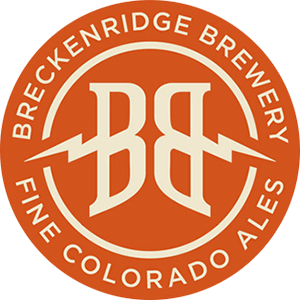 NEW YORK and LITTLETON, Colo.—Anheuser-Busch today announced it will acquire Colorado-based Breckenridge Brewery. With this agreement, Breckenridge Brewery is the seventh craft brewery to join The High End, Anheuser-Busch's business unit of craft and import brands.
"We're excited about the partnership and have been encouraged to continue on our path and become more innovative moving forward," said Todd Usry, President of Breckenridge Brewery. "I'm a believer in what The High End is focused on accomplishing and we are flattered that our team was chosen to help guide that journey. We're looking forward to utilizing resources like decades of research and brewing expertise as we continue to create new beers."
Available in 35 states, Breckenridge Brewery will sell approximately 70,000 barrels of beer in 2015. The new brewery and Farm House restaurant in Littleton have positioned the brewery for future growth. The brewery will continue to make its unique portfolio of beers – ranging from their Vanilla Porter, to Agave Wheat, to their core brands, seasonal specialties and barrel-aged beers.
"Breckenridge Brewery has a long history of innovation and they continue to brew new and exciting beers, from their specialty brews like the Mountain Series that celebrates the brewery's origin as a ski town brewpub, to their planned nitro can series," said Andy Goeler, CEO, Craft, The High End. "They are innovative and have built an amazing business that's enabled them to get their great beers to fans across the country. We look forward to even more growth together."
Breckenridge Brewery will join Goose Island Beer Company, Blue Point Beer Company, 10 Barrel Brewing, Elysian Brewing Company, Golden Road Brewing and Four Peaks Brewing Company as part of The High End's craft beer portfolio.
The partnership includes the company's new production brewery and Farm House restaurant in Littleton, and original brewpub and current innovation center in the mountain town of Breckenridge.
The current management group, Breckenridge-Wynkoop, will continue to own and operate its remaining businesses including: Ale House at Amato's in Denver; Breckenridge Ale House in Grand Junction; Breckenridge Colorado Craft in Denver; The Cherry Cricket in Denver; Mainline in Fort Collins; Phantom Canyon Brewing Co. in Colorado Springs; and Wynkoop Brewing Company in Denver.
Anheuser-Busch's partnership with Breckenridge Brewery is expected to close in the first quarter of 2016, subject to customary closing conditions. Terms of the agreement were not disclosed.
First Beverage Group acted as financial advisor to Breckenridge Brewery, and Brownstein Hyatt Farber Schreck, LLP provided legal counsel.