Wicklow Wolf American Amber
March 13, 2017
Wicklow Wolf Brewery
American Amber
Bray, County Wicklow, Ireland
Style: American-Style Amber Ale
ABV: 4.8%
This amber ale was the first beer released by Wicklow Wolf's
possibly homesick American brewer.
---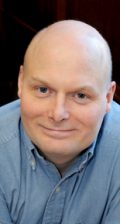 The joy of a fine amber ale is the harmony between delicate caramel from the malt and fragrant fruitiness from the hops. This Irish beer is very well-made from that point of view and is loaded with flavor. The malt character is smooth and mellow, supporting orange and floral notes from the hops that waft around on the palate. Is it perhaps a touch too sweet? Maybe, but it's a minor criticism that's soon assuaged by the tangy hops in the dry, firmly bitter, robust finish, with lingering citrus peel and pine having the final say.
Jeff Evans is author of the Good Bottled Beer Guide, The Book of Beer Knowledge, Beer Lover's Britain and So You Want to Be a Beer Expert? More of his writing can be found at insidebeer.com.
---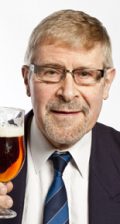 The brewery in Bray is so named because the last wolf in Ireland was seen in the area, and the brewers happily link that to Humulus lupulus, the Latin tag for the hop plant. The beer has an entrancing bright amber color with a frothy collar of foam. It may be labeled "American Amber," but this is a traditional Irish red ale with a modern kick from Cascade, Citra and Magnum hops. Pale, crystal and roasted malts create a luscious aroma reminiscent of a bakery at dawn overlain by spicy and floral hops. Bitter hops pile on to the palate, backed by orange, peach and dried apricot, with a continuing hit of fresh-baked bread. The finish is dry and malt-driven, but bitter hops and tangy fruit continue to make an impression.
Roger Protz is the author of 300 Beers to Try Before You Die and 300 More Beers to Try Before You Die. Respected beer authority and editor of the CAMRA Good Beer Guide and protzonbeer.co.uk.
---