Karbach F.U.N. Series 015 Good Golly Miss Molly
March 13, 2017
Karbach Brewing Co.
F.U.N. Series 015 Good Golly Miss Molly
Houston, Texas
Style: Whiskey-Barrel-Aged Imperial stout
ABV: 11.5%
The brewery's imperial stout aged for over eight months in Jack Daniel's barrels.
---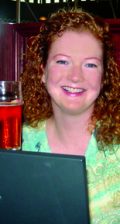 Upon pouring into the glass, boozy notes slap me hard on the nose. But after a couple of extra whiffs and a little time, aromas of dark chocolate, campfire coffee, vanilla and dark cherries are coaxed out of the glass. Despite a quickly receding dark tan head, Miss Molly is a bubbly beauty, with carbonation filling your mouth like delicious, whisky meringue. Flavors follow the aromas' leads, revealing themselves at different times as the glass warms. A touch sweet at times, Molly often is reminiscent of Black Forest cake. A fine dessert companion or dessert itself!
Lisa Morrison has been writing about beer for nearly 20 years. She also owns Belmont Station, a well-known bottle shop and taproom in Portland, Oregon.
---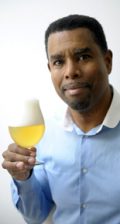 This beer didn't come to mess around, it'll have you know. If it wasn't serious, would it toss this dark brown foam like that? Well, all right then. No ABV listed, but I wouldn't make any sudden moves or any plans for later. The toasted coconut is the thing that grabs you, and it doesn't taste like every other barrel-aged imperial stout you've had. Perhaps the Tennessee whiskey barrels are different? The balance is fine-tuned, not much bitterness, but really nice complex fruit and dark chocolate interplay beautifully. A masterly work, and surely the bomb with cheesecake.
Garrett Oliver is the brewmaster of The Brooklyn Brewery, the editor-in-chief of The Oxford Companion to Beer, the author of The Brewmaster's Table and the veteran host of more than 900 beer dinners in 15 countries.
---