Casa Agria Champagne Room
December 30, 2017
Casa Agria Specialty Ales
Champagne Room
Oxnard, California
Style: Barrel-Aged Saison
ABV: 5.9%
Named for a brewery founder's winning racing horse, this mixed culture saison is refermented with grape skins and pressed juice from Casa Barranca Winery in Ojai, California.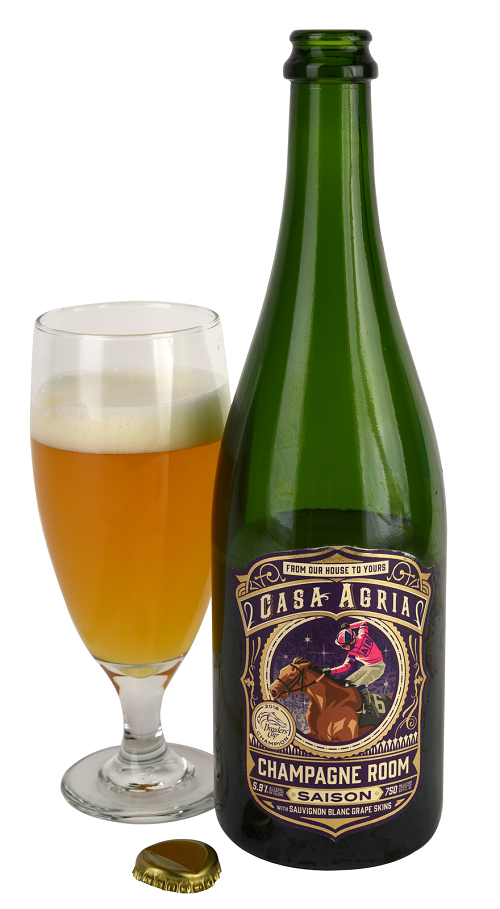 ---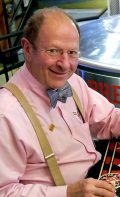 A long time ago, before the Reinheitsgebot, the line between wine and beer was thin. With brewers experimenting with every conceivable ingredient—including in this case, spelt and sauvignon blanc grape juice and skins—it still is today. The golden beer is so turbid, it's almost opaque and is lovely below a bright white head. The nose is more refined than many lambics, distinct but without barnyard flavors. It is nicely acidic, well-balanced, with a fruitiness that is refreshing and easy to drink. A distinctive package, it would be handsome on the Thanksgiving table. Even better would be Champagne Room with turkey, oyster dressing and candied yams.
Charles Finkel is founder of Merchant du Vin and the Pike Brewing Co. Finkel is a pioneer in the marketing of beers in America.
---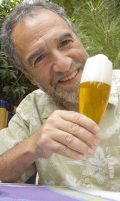 Oh my! This is so much more than your everyday "saison." The aroma immediately connects with fruitiness and a complex balance of Brettanomyces yeast and other beer-geek-friendly microbial critters. The head is remarkably persistent, reflecting beholden beauty. Sour/acidity is impactful but balanced with entirety—this is not a sour beer for the sake of being sour. Sulfury yeast is a big delicious plus in the overall character. This brew may be a result of extraordinary luck and skill. It tastes rare and no doubt a very enjoyable journey. Thank goodness there are breweries that make balanced and complex beers like this. Call it "saison" if you wish, but this is so much more.
Charlie Papazian is the author of the New Complete Joy of Homebrewing, founder of the Great American Beer Festival and national beer examiner at examiner.com. Papazian is a leading voice in beer and brewing.
---