Ad Hop Pinot Noir Saison
June 12, 2017
AD HOP brewing
Pinot Noir Saison
Liverpool, England
Style: Oak Barrel-Aged Saison w/ Pinot Noir Grape Must
ABV: 6.2%
This release incorporates two saison yeast strains and was aged for 14 months on French oak with Brettanomyces.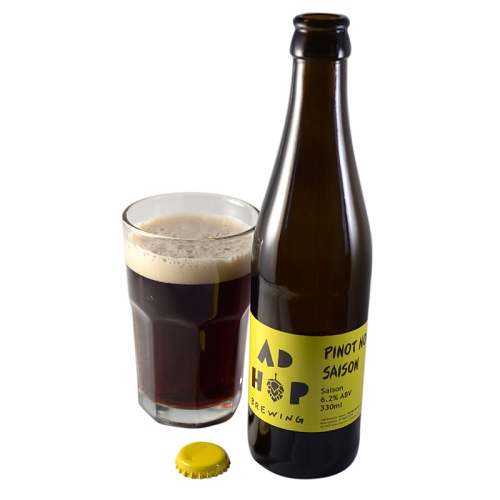 ---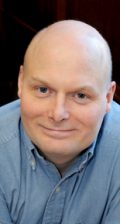 Like Neptune, AD HOP is one of Liverpool's newest breweries. This enjoyable and interesting beer is labeled a saison but drinks more like a Flemish red. Tart berries dominate the acidic aroma, and the same tartness also controls the taste. More berry fruit splashes around the palate, but ultimately it is the acidity tingling the throat that you notice before a bone dry, acidic finish with more berries. It's not quite as rounded as a classic sour like Rodenbach, but those guys have had the best part of 200 years to get their act together. AD HOP has been open a matter of months.
Jeff Evans is author of the Good Bottled Beer Guide, The Book of Beer Knowledge, Beer Lover's Britain and So You Want to Be a Beer Expert? More of his writing can be found at insidebeer.com.
---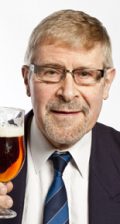 As a style, saison is a moveable feast: no two breweries in the French-speaking region of Belgium produce identical beers. It's thought some of the original farmers who brewed saison used wine yeasts and stored the beers in wine casks, so AD HOP in Liverpool may not be bending the rules too far with its interpretation. The beer has a flaring ruby-red color and an acidic, funky nose from the must and wild yeasts in the wood. The aroma also has powerful notes of creamy malt, vanilla and chocolate. The palate is challenging: tart, acidic, with peppery hops, rich malt and continuing notes of vanilla and chocolate. The finish is more bittersweet but still dominated by acidic notes, chewy grain and fading hops.
Roger Protz is the author of 300 Beers to Try Before You Die and 300 More Beers to Try Before You Die. Respected beer authority and editor of the CAMRA Good Beer Guide and protzonbeer.co.uk.
---