Beervana Podcast, Episode 36: Exploring Mexico's Beer Scene
All About Beer Magazine
-
Volume
,
Issue
April 4, 2017
aab
In the latest episode of the Beervana podcast, Jeff Alworth and Patrick Emerson discuss Jeff's recent trip to Mexico, where he learned about Mexico's craft beer scene while interviewing Enrique Aceves-Vincent Ramirez, brewer at Cerveza Loba Artesenal in Guadalajara. They also taste beer made with lupulin power, a new hop product from Yakima Chief.
Jeff Alworth is the author of the The Beer Bible and Cider Made Simple. You can find him blogging at Beervana. Patrick Emerson is a professor of economics at Oregon State University as well as a research fellow at the Center for Applied Microeconomic Research at the São Paulo School of Economics (C-Micro). You can also find him blogging at Beeronomics.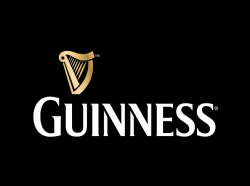 This episode of Beervana is brought to you in part by Guinness, makers of fine beer since 1759.
In addition to SoundCloud, you can find the Beervana podcast on iTunes and Stitcher — or you can subscribe below to ensure you never miss an episode. We'll send you links to the podcasts as soon as they're published.
You can also find our other podcast, After Two Beers with John Holl, on SoundCloud, iTunes and Stitcher as well.