Book Reviews

Malt: A Practical Guide from Field to Brewhouse
All About Beer Magazine
-
Volume 36
,
Issue 2
May 1, 2015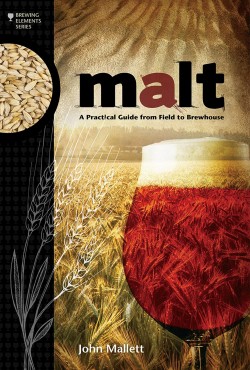 Widely regarded as the backbone of beer, malt is too often overlooked in favor of sexy hops or hardworking yeast. John Mallett, the brewmaster of Michigan's Bell's Brewery, is the champion the grain has been waiting for.
All the bits one would expect are here, from the harvesting, germination, kilning and brewing processes to in-depth profiles on malt and barley varieties. What beefs up the book are the technical statistics, the seen-through-the-eyes perspective of experts and the very clear passion the author has for the subject.
By the time you've finished this comprehensive book, you're left with a deeper understanding of the liquid in your glass and will likely never experience a beer in the same way. Malt: A Practical Guide from Field to Brewhouse (Brewers Publications, Paperback, $19.95, 297 pp) is required reading for every brewer.   
---
John Holl
John is the editor of All About Beer Magazine and the author of three books, including The American Craft Beer Cookbook. Find him on Twitter @John_Holl.