Brewing Features

Brew U: Educational Institutions Strive to Keep Up with Demand
All About Beer Magazine
-
Volume 37
,
Issue 4
August 23, 2016
Dave Gardell has owned the Ruck, a beer bar in Troy, New York, for the last 11 and a half years. He's worked there for the past 18. At his job, he says, he makes special effort to "have a deeper understanding and appreciation of the product I'm serving," even "pounding the pavement" himself to visit brewers. The next step in his efforts to bridge the connection between consumers and producers was natural: Learn to brew.
"For the benefit of the bar, it was to show my customers that we will do everything in our power to be informed about our product," Gardell says.
From January to May, Gardell participated in the inaugural class of Schenectady County Community College's (SCCC) semesterlong Brewer Training Program, developed in partnership with Shmaltz Brewing Co., Matt Brewing Co., Adirondack Brewery, Rare Form Brewing Co. and local Workforce Development Boards. Gardell's participation stemmed mostly from interest—though he is considering opening a small brewery in the future. But for others, SCCC's program is one of many emerging to address a pressing need.
RELATED: U.S. Beer Schools and Beer Industry Education Programs
Formal brewing education has existed in the United States since 1868, when Dr. John E. Siebel established the roots of the Siebel Institute of Technology in Chicago. Siebel grew his institution in the midst of America's late 19th-century brewing boom, but beer, since Siebel's day, has undergone a major change.
The U.S. brewery count is at its all-time high, having reached 4,269 at the close of 2015, and "craft" breweries continue to grow at double-digit percent paces in market value, according to the Brewers Association. The former total domination of light lagers in America has ceded to interests in a diverse range of styles, such as sours, wild ales, imperial stouts and IPAs. And digital marketing and branding are now a key part of success in the business.
Essentially, the industry has rapidly modernized and evolved. Meanwhile, there's been a comparative lag in beer education.
"The industry growth has definitely outpaced the talent pipeline," says Shelby Schneider, former marketing director of Shmaltz and one of the organizers behind the new Brewers Training Program at SCCC. "How," she asks, "can the industry sustain itself over the long term if you don't have people that are formally trained?"
Certification Programs and Associates Degrees
Schenectady's program caters to individuals who don't have the time to pursue a full-time, formal degree to equip them for the beer industry. On weeknights the 15 students in the program attend classes taught by Rich Michaels of Matt Brewing, maker of the Saranac brands. Then, on weekends, students visit breweries such as Rare Form to view their education in a practical context. Students are assigned group homebrew projects—Gardell's group made an American brown ale called Alpha Brown for its final project this semester—and are encouraged to intern. Gardell, for instance, has worked at Rare Form.
"There's a lot of homebrewers that love craft beer who want to come in and participate, but to come in green, as you will, it's hard for a company to make the investment to get you where you need to be in order to operate," Gardell says.
According to both Gardell and Schneider, experience in homebrewing, as opposed to formal education, fails to adequately prepare staff for an industrial setting. Gardell has homebrewed in the past, but he says it didn't fully prepare him for certain aspects of brewing science, such as the science of quality control and packaging.
"For example, diffused oxygen—I didn't realize the threshold, and if you increase diffused oxygen how much shelf life a product has," says Gardell.
Areas particularly saturated with breweries, such as Asheville, North Carolina, are keenly aware of the skills gap that can exist between hobbyists and trained professionals. That's why Asheville-Buncombe Technical Community College created its two-year brewing, distillation and fermentation Associate of Applied Science program in August 2013. Students have repeatedly waited overnight outside the registration office to enroll in the program, which is capped at 24 students.
"They didn't let you camp out per se, but I showed up at 11 or midnight," says Gregory Hill, a student from the first A-B Tech brewing, distillation and fermentation cohort. After numerous naps in his car (following multiple interventions by campus security) Hill found himself the 13th person in line at 6:30 a.m. and made it into the class.
To Jeffrey Irvin, the head of the program at A-B Tech, the course of study "was a no-brainer, really." After all, he says, Asheville has one of the largest numbers of breweries per capita in the U.S.
"As those places were growing, they needed a staff for expanding," he says.
A-B Tech's program boasts its own commercial-size 10-hectoliter (8.52-barrel) brewhouse, a feature that Irvin says sets it apart from many other programs.
"I can give you a book on how to drive a car, but I'm not going to let you take it around until you drive it around in the parking lot for a little bit," Irvin says.
Students practice on the commercial-size brewhouse, as well as four 4.5-barrel pilot systems, throughout the program. To continue that learning, after the first year of the program, students are expected to take a 10-week internship with a brewery.
"It's essentially a 10-week interview at the place you're going to be working with," says Irvin.
The program at A-B Tech covers more than brewing science, delving into topics such as marketing, cost control, quality control, ingredient sourcing, tourism and tasting-room management.
"We try to give them a giant swath of the industry as a whole, from grain to glass," says Irvin.
The University of Vermont has an online certification program dedicated solely to the non-brewing aspects of the beer industry.
"The point is, what was possible 10-15 years ago to gain success today is not likely to gain success in the industry," says Gregory Dunkling, director of the University of Vermont's Business of Craft Beer Certificate.
The program includes courses in digital marketing, business operations, portfolio construction, supply chains, quality control and communications. Its instructors include employees from Allagash Brewing Co., First Key (a consulting company), Harpoon Brewery and von Trapp Brewing. All About Beer Magazine is a partner in the program. Students finish the course with a project that consists of creating a business plan to open a brewery.
"As breweries have grown, they've needed to find talent that's able to support that growth," says Dunkling.
Formal education, however, isn't all there is to mastering brewing.
"Brewing is a scientific pursuit, and there's a lot of things to be learned on the academic side," says Sam Tierney, the quality control brewer at Firestone Walker Brewing Co. "But it's also a craft, and you have to work to do it and ideally be shown how to do it by someone who's a master in the role."
Basically, Tierney appreciates the theoretical preparation of many educational programs, but he still believes the experiential side of them can't fully prepare students for professional work.
To him, the multi-year apprenticeship programs he's encountered in the German brewing world provide an improved model.
"Ideally, you would get some experience in commercial brewing and then go to brewing school," says Tierney, who graduated from the Siebel Institute.
"Looking back on it, I feel like I only got the interview at Firestone initially because I had Siebel on my résumé," he adds. "I don't think it would have happened otherwise."
Back in Asheville, Irvin's first class of graduates is now working at places such as Highland Brewing Co., Hi-Wire Brewing, Urban Orchard Cider Co. and Catawba Brewing Co. Though he's certainly proud of the fact, Irvin wants the program's influence to continue to spread beyond the state.
"My ultimate goal is to get one of my brewers at every brewery in the country, so I could potentially have a free beer wherever I go," says Irvin.
Irvin's old student, Hill, is currently the production manager and cider maker for Urban Orchard in Asheville. He also teaches brewing science at South College-Asheville.
"The main reason I got hired [at Urban Orchard] was because I got into the program and would be able to transfer what I was learning to the new company," says Hill.
A Resource
As Jeff Alworth's recent All About Beer article, "Breweries Are the Mark of a Thriving Community," points out, breweries can be a powerful economic boon for an area. To bolster those breweries' chances of success, some local colleges and universities have partnered with local brewers' guilds and other organizations to develop educational resources in addition to full certification programs and degrees.
At the University of Southern Maine, a $488,514 seed grant from the Maine Economic Improvement Fund gave birth to the Quality Assurance/Quality Control and Research Laboratory. There, breweries like Allagash assist undergraduates in learning how to perform tests to analyze beer characteristics such as microbial makeup and IBUs under the supervision of Dr. Lucille Benedict, professor of chemistry. Those undergraduates also help small brewers perform those tests themselves at the lab and partner with breweries for research projects, thus improving brewers' understanding of their products and assisting in quality control.
"A lot of people in Maine who haven't been into the craft beer thing are suddenly realizing there's a brewery a few miles from their house," says Sean Sullivan, executive director of the Maine Brewers' Guild. "We want to make sure if they try it, and the beer is great, that it tastes great when they go back to try it a second time—that we win that consumer."
Allagash has been involved with the USM lab project since Benedict brought a class to tour the brewery's lab about three years ago. Quality manager Zach Bodah says that though Allagash's lab is considered advanced, the USM facilities provide research instruments that are beyond the brewery's capacity.
"It really is a wonderful resource to a lot of brewers that just didn't exist before," says Bodah. Some of the research projects that Bodah and other brewers are working with undergraduates on involve diacetyl content, esters and the links between chemical compounds and sensory perception.
Bodah says that experience gives students an edge in a competitive job market.
"Experience is an advantage no matter what industry you're in," says Bodah. "If you have experience when you're getting into the field, you're going to have the upper hand over somebody that's worked in a bio firm."
Universities such as University of New Hampshire and University of California-Davis have created similar quality assurance/quality control labs, too. And other educational institutions have developed academic resources for the parts of beer that don't require a microscope.
In Corvallis, Oregon, Oregon State University runs hop breeding and hop research programs that work closely with the U. S. Department of Agriculture to develop and catalog hop strains. Just outside Asheville, near A-B Tech, North Carolina State University has a hop research farm; Cornell University in Ithaca, New York, has one, too. N.C. State and Virginia Tech have partnered with farmers in and around the Southeast to develop higher-quality malting barley strains in the area. And, back in Corvallis, Oregon State has a special collection of manuscripts and papers called The Oregon Hops and Brewing Archives in its library.
"With the rapid growth of breweries in the country, they want to do everything they can to assure that as many of those new entrants succeed, and I think that the right way to do that is to make sure that those breweries, and expanding breweries, are making top-quality, consistent beer," says Sullivan.
For that to happen, as many of those interviewed say, updated, formal education and educational resources are key.
The Old Guard
Even the Siebel Institute, the old guard that's been kicking around since 1868, is undergoing an update for the changing beer world.
Dr. John E. Siebel established the Siebel Institute to move brewing from a casual occupation to an industrial science, but he did so only for the beers in vogue in his era—namely, pale lagers. Since small breweries began popping up in the 1980s, however, American brewers and consumers have expanded their taste in styles. And the program at Siebel has had to pivot to keep up.
"We've evolved because we realized we had to teach more about ales and contemporary brewing techniques," says Keith Lemcke, vice president of the Siebel Institute.
Classes at the institute now also teach about the fermentation processes behind sours and "wild" beers (Lemcke makes sure to emphasize that many "wild" beers are really made with controlled fermentation). And there are now courses on different hop profiles, as well as a new, extended master brewers program.
Lemcke expects that the institute will soon add courses on heirloom grains and barley.
"We've always anticipated the need to expand our courses," he says.
Lemcke believes that education is lagging behind the evolution in American beer partly because scientific research into current brewing trends hasn't been able to catch up. From Siebel's era and up until 1978, when there were fewer than 50 brewing companies in the country, time and consolidation allowed for extensive research into the limited range of beers brewed in America. Now, says Lemcke, the proliferation of styles and the sheer number of breweries producing them make research into beer's new phase more complex. In essence, it's just starting.
"We'll get to the point with craft brewing where we'll have more science to it, but it will take time," Lemcke says.
This, he continues, is another reason why continued education remains a necessity. He notes that when students come back from the second part of Siebel's brewing certificate programs—which take place on an educational version of a commercial brewhouse at Doemens Academy in Munich, Germany—they find a job fairly quickly.  
RELATED: U.S. Beer Schools and Beer Industry Education Programs
---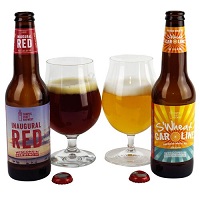 Wisconsin Inaugural Red + Wisconsin S'Wheat Caroline
ABV:
5% & 5% | Red Lager & American Wheat Ale
Tasting Notes:
Recent offerings from the Campus Craft Brewery at the University of Wisconsin–Madison, include this humble red, or amber. It has vibrant aromas of caramel malt and generic red fruits, toasted light brown sugar, and a medium mouthfeel. Perfect for a burger, tacos or whatever is being served in the student center. Students also made a wheat that pours like the first golden rays of the day and tastes like the promise of good things to come. It's light all over, from its body to its faint orange citrus aroma and flavor. With country white bread flavors bringing up the rear, it's a great picnic beer with cold deli sandwiches on a clear, blue-skied day. –
John Holl
---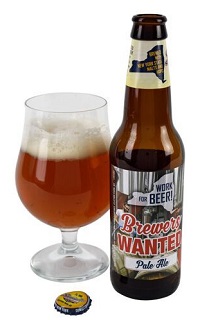 Shmaltz Brewers Wanted
ABV:
5.5% | Pale Ale
Tasting Notes:
Made to support the brewing program at Schenectady County College. A lovely copper color and a generous head of foam are the visual rewards for opening a bottle. It's a mild tangerine daydream with sweet caramel and cereal malt. The slightest hop bitterness makes this more in the English tradition, just the right style for young students to master before stretching their creative wings. –
John Holl
---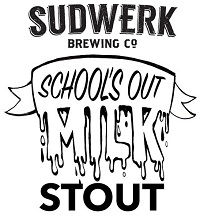 Sudwerk School's Out Milk Stout
ABV:
5.4% | Milk Stout
Tasting Notes:
This draft-only release via Sudwerk was the winning recipe from Charlie Bamforth's students in the undergraduate brewing program at University of California–Davis. (Also: UC–Davis' Master Brewers Program is situated above Sudwerk's brewery.) This milk stout is just the right combo of creamy and roasted, almost floating on the tongue. Hints of licorice and pecan also show up as this warms. Nothing super fancy, but very much on point. –
Ken Weaver
---
Bo McMillan
Bo McMillan is a writer and freshly minted graduate of the University of North Carolina at Chapel Hill.