Fierce Beer Night Shift
March 13, 2017
Fierce Beer
Night Shift
Aberdeen, Scotland
Style: Black IPA
ABV: 6.5%
This black IPA is brewed with Cascade and Simcoe hops.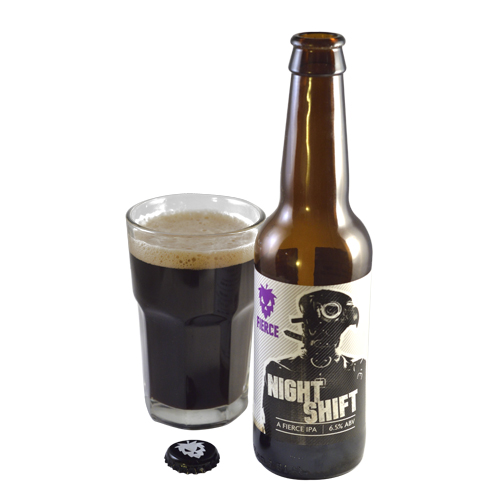 ---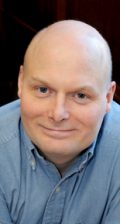 Brewing a black IPA is like holding a peace summit between two warring nations. Both the hops and the roasted grains have their own agenda, and neither wants to lose. Night Shift is not as subtle as some examples of the style I have enjoyed, but, happily, the opposing flavors here do not clash. Instead, the bitter ashy grains that bring notes of coffee to the aroma, taste and finish work rather well with the pine, grapefruit and juicy orange of the hops. Crucially, while quite intense, it also slips down quite easily, thanks to the airy texture. Good job.
Jeff Evans is author of the Good Bottled Beer Guide, The Book of Beer Knowledge, Beer Lover's Britain and So You Want to Be a Beer Expert? More of his writing can be found at insidebeer.com.
---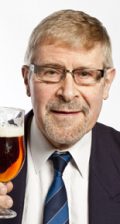 Fierce is based in the far north of Scotland and produces beers made without compromise and packed with full-throated hop character. Launched in 2015, Fierce produces several interpretations of IPA. One is a genuinely pale Day Shift and, as the brewers say, as sure as night follows day, you need a dark version at sundown. In common with the Blacks of Kinsale beer, this has a powerful punch of cocoa on the nose, with roasted grain, dark and mysterious fruits and a pronounced peppery hop note. The palate is port wine with hops, bitter and intensely fruity, followed by a finish full of dark vinous fruit, bitter chocolate, roasted grain and peppery hops.
Roger Protz is the author of 300 Beers to Try Before You Die and 300 More Beers to Try Before You Die. Respected beer authority and editor of the CAMRA Good Beer Guide and protzonbeer.co.uk.
---